Today's Featured Friday Pet is Emerald!
Emerald is a real gem of a kitty (see what we did there?) and she needs your help to find her new family. It's hard being a plain brown tabby in a sea of kittens, and despite her lovliness, sweet Emerald has so far been overlooked. Though she's not flashy in her looks or demanding in her demeanor, she is definitely one of the nicest kitties we have at our adoption center. Emerald is an expert biscuit maker; a sensitive lady who loves soaking gentle scritches and sweet talking. She is a social eater whose idea of perfect Friday night is chowing down on some grub while being petted and told how pretty she is. If this sounds relatable, perhaps you and Emerald should meet. 

Emerald is about a year old and came from a home with other cats, so would co-exist fine with other kitties. We don't know about dogs, but we would think she should tolerate mellow ones uninterested in eating cats and kids past the screeching years. Emerald has already been at our adoption center over 2 weeks, so her adoption fee is only $20, and we told her we'd do our best to find her a home today. If you want a quiet, biscuity, gentle kitty to complete the family, we hope you'll consider Emerald! Please stop by our adoption center to meet her today.
/
by angelap
https://www.blueridgehumane.org/wp-content/uploads/2018/10/41a14b39-709c-4224-b87d-98aa50d08a48.jpg
420
315
angelap
https://www.blueridgehumane.org/wp-content/uploads/2016/08/BRHS-Logo-01-1030x305.png
angelap
2018-10-12 09:14:42
2018-10-12 09:14:42
Meet Emerald…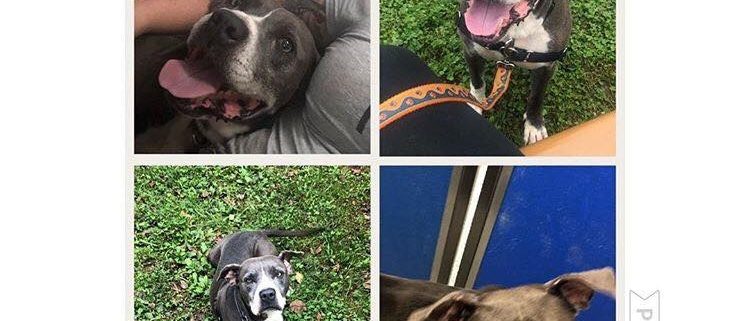 Today's Featured Friday Pet is Crosby!
A silver fox that refuses to act his age, Crosby is about 7 years old but has the vitality of a much younger man. Not to worry though, he would never spend all your money on a mid-life crisis convertible or don an embarrassing hairstyle. Crosby is just a naturally cool guy, with blessedly straightforward interests. High on the list of priorities in Crosbyland are belly rubs and snacks. Holy moly, does this dog love his snacks. Another activity he excels at is sitting in a lap and receiving the aforementioned belly rubs, something he's almost as good at as eating snacks.
Crosby has made friends with a variety of age and sizes of dogs at the shelter and should fit in fine with another pup, and has an intense desire to befriend all people. He had a visitor the other day who snapped the below pics and reported the following:

"My morning was spent with this sweet pea named Crosby. He's 7 and looking for his forever home. After his walk, he planted himself in the lobby because he loves people so much. He loves to sit by you and give you hugs and kisses. Go by Blue Ridge Humane Society and see him. 
💙"
Crosby's adoption fee is only $20 since he's already been waiting over two weeks for a home! Stop by to meet this handsome man today!
/
by angelap
https://www.blueridgehumane.org/wp-content/uploads/2018/10/42658400_2250091528376444_778779567648145408_n.jpg
750
750
angelap
https://www.blueridgehumane.org/wp-content/uploads/2016/08/BRHS-Logo-01-1030x305.png
angelap
2018-10-01 10:40:10
2018-10-02 10:42:05
Meet Crosby…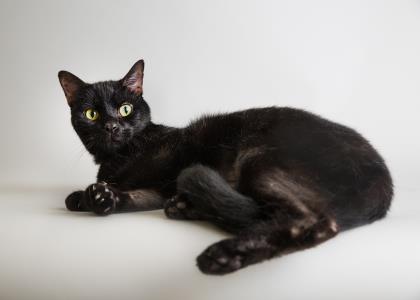 Today's Featured Friday Pet is Sundance!
Oh Sundance, where do we even begin. Such a sweet and charismatic kitty should have a line of suitors out the door, if you ask us. It's hard to be an 8 year old black cat in a shelter during kitten season, but we promised Sundance we'd do our best to get him adopted today. So here goes.
Ok, Sundance lived in a home with two other cats and he is great with all kitties. Also, 100% honest, we have not ever seen a cat get more excited to see a dog in the history of the planet. He will beeline to the window to do his happy pawing thing at every future canine best friend that walks by; it's heart-breakingly adorable. We're thinking he's part prairie dog with his enthusiasm for burrowing – he's not even scared really, he just likes being under stuff (hint: the covers with you?) Sundance doesn't love being alone and craves a lot of affection; if you want a cat you know will be snuggly and close, we've got your boy. A versatile conversationalist, Sundance enjoys chatting about topics ranging from snacks to art history, and will use his entire moon face to express his creaky meowed opinions. Sundance has a way of making everyone he meets feel loved, and don't we all need some of that?
If you think Sundance might be the guy for you, we think you're probably right. His adoption fee is only $20 and he's ready for you to go home today. Please stop by to meet this special boy at the Hendersonville PetSmart and try not to Fall in Love!
/
by angelap
https://www.blueridgehumane.org/wp-content/uploads/2018/09/95464c53-3d65-4bc3-960a-a0a946d5e674.jpg
300
420
angelap
https://www.blueridgehumane.org/wp-content/uploads/2016/08/BRHS-Logo-01-1030x305.png
angelap
2018-09-21 08:00:50
2018-10-02 10:42:27
Meet Sundance…