Pet Resources Available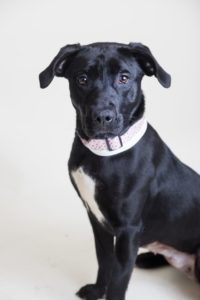 With the added stress of the coronavirus crisis, Blue Ridge Humane Society would like to outline the resources they are able to provide to the public. Blue Ridge Humane seeks to not only find new loving homes for pets in need but also help keep current pets with their loving owners. The following programs, resources, and support are in place to assist the public pet owners as funds and staffing allow.
If you are in need of assistance, please reach out! If you aren't in need, we hope you'll share these resources with someone who might, and consider a small donation to BRHS so we can continue to help as many animals as possible during this time.
Pet Helpline: The BRHS Pet Helpline can be reached at (828) 393-5832. Simply leave a message and one of our staff will get back in touch. Whether it's concerns about keeping your pet, vet assistance, litter box problems, housing issues, dog training tips, stray neighborhood cats, suspected abuse/neglect, and more, call (828) 393-5832 and we will have you covered. Behavior questions can also be submitted online for our Training and Behavior Manager to offer assistance here.
Re-Homing: For owners that have found themselves in the unfortunate situation of having to find a new home for their pet, we urge them to try Re-Homing. This takes the load off the local animal shelter and keeps the animal out of a shelter environment, allowing limited resources to be used for other animals like stays or abuse cases. BRHS has partnered with Adopt-a-Pet.com to provide a courtesy re-homing listing for those who would like to find a loving home for a pet without surrendering them to an animal shelter. If you are considering adopting, check the Re-Homing listing as well as your local shelter! You can access the re-homing page here!
Community Pet Food Assistance: Blue Ridge Humane Society has partnered with local food banks helping them to supply  litter, pet food or treats to their clients. By making pet food more accessible, it is our hope that members of our community will no longer have to worry about feeding their furry family members. View our list of participating banks here.
Emergency Vet Assistance: Though we are not able to assist with existing medical bills, BRHS offers Emergency Veterinary Assistance in times of economic distress. We provide medical vouchers to assist with emergency veterinary visits prior to your visit. If you would like more information or to find out if you qualify, please call (828) 393-5832 (you may experience delay on holidays). You can find a listing of additional assistance groups as well on the Emergency Vet Assistance page.
BRHS Lost and Found Pet Facebook Group: Join the BRHS Lost and Found Pet Facebook group by searching for Blue Ridge Humane on Facebook and going under groups. This group allows you to not only post if your pet is lost but also help reunite any pets you may find that have become separated from their families and keep pets in temporary loving home while waiting to be reunited with their owner.
Spay Neuter Incentive Program: With support from the City of Hendersonville and with support and collaboration from Henderson County, Blue Ridge Humane Society is able to offer low cost spay-neuter as part of our Spay-Neuter Incentive Program or SNIP. Due to the COVID-19 pandemic, we are NOT scheduling appointments at this time but you can complete a request for an appointment on our website. Our SNIP Coordinator will be in touch with you when we resume normal scheduling. Pet owners must be residents of Henderson County in order to get their animals spayed or neutered through SNIP. To learn more or submit an appointment request visit the SNIP page.
/
by Laura Rice
https://www.blueridgehumane.org/wp-content/uploads/2020/03/68A9530-Edit_print.jpg
2250
1500
Laura Rice
https://www.blueridgehumane.org/wp-content/uploads/2016/08/BRHS-Logo-01-1030x305.png
Laura Rice
2020-03-23 10:36:14
2020-03-26 17:39:52
Pet Owner Resources from Blue Ridge Humane

Today's Featured Friday Pet is Wesley!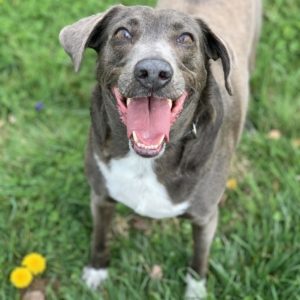 If you're in need of some big smiles in your life right now (and aren't we all?), say hello to Wesley! 7 year old Wesley is our resident goober and despite his not so ready beach body, this boy loves romping around. Wesley seems to be more of a people "person" and so would be easier for Wesley to be in a new home as your only pup, and ideally not in an apartment complex since he finds being around a lot of other dogs a bit stressful. He is pretty easy going otherwise, and is just wanting a home to retire into. Wesley bonds closely with his people, and is a gentle, easy to handle dog that would do well in a mature home. Wesley would love a yard of his own and really just wants to be a homebody with you! He knows "sit", "shake" and loooooves to smile for the camera. If you're lonely and looking for your best friend to cuddle all day long, consider meeting with Wesley! Since all adoptions right now are "Pick Your Own Price" you can pay whatever adoption fee you feel reflects Wesley's lifetime of endless love. To arrange to meet Wesley while our adoption center is closed, please email adopt@blueridgehumane.org. Please share!
/
by Laura Rice
https://www.blueridgehumane.org/wp-content/uploads/2020/03/Wesley.jpg
1024
1024
Laura Rice
https://www.blueridgehumane.org/wp-content/uploads/2016/08/BRHS-Logo-01-1030x305.png
Laura Rice
2020-03-20 13:27:48
2020-03-20 16:41:09
Meet Welsey!

Today's Featured Friday Pet is Tee!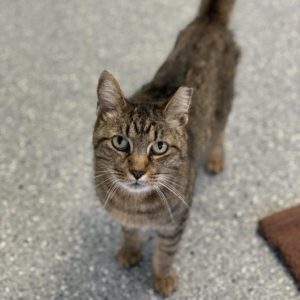 Tee, or Sweet Tea as she is sometimes known, is a lovely senior kitty destined to charm her way into your heart. Originally a neighborhood kitty, Tee started hanging around her previous person's property about 5 years ago. When her elderly caretaker became ill, she could no longer care for Tee, and she found herself adrift once more without anyone to look after her. Tee seems quite reserved at first, but with just a little loving patience, is happy to show you her charming and affectionate personality. Sit near her on the floor and Tee doesn't hesitate to lean in big for some good chin scratches, or to curl herself up cozily on your lap. Approximately 9 years old, this very petite and gentle kitty would probably fit in perfectly in a quiet, mature household with rays of sunshine to bask in and empty laps to fill. Did we she loves laps?
Although Tee has previously lived outdoors, she seems to be adjusting to be adjusting happily to indoors, and would probably love to leave the hardscrabble years of that lifestyle behind her. Other kitties don't seem to bother Tee, and she and could probably co-exist fine with other mellow felines. Lucky for you, today is Tee's 14th day in our care, which means her adoption fee will be discounted. This very special little cat is patiently waiting for the retirement home of her dreams, so stop by today to fall in love with this sweetest of kitties!
/
by Laura Rice
https://www.blueridgehumane.org/wp-content/uploads/2020/03/Tee.jpg
1024
1024
Laura Rice
https://www.blueridgehumane.org/wp-content/uploads/2016/08/BRHS-Logo-01-1030x305.png
Laura Rice
2020-03-13 09:59:05
2020-03-13 09:59:05
Meet Tee!