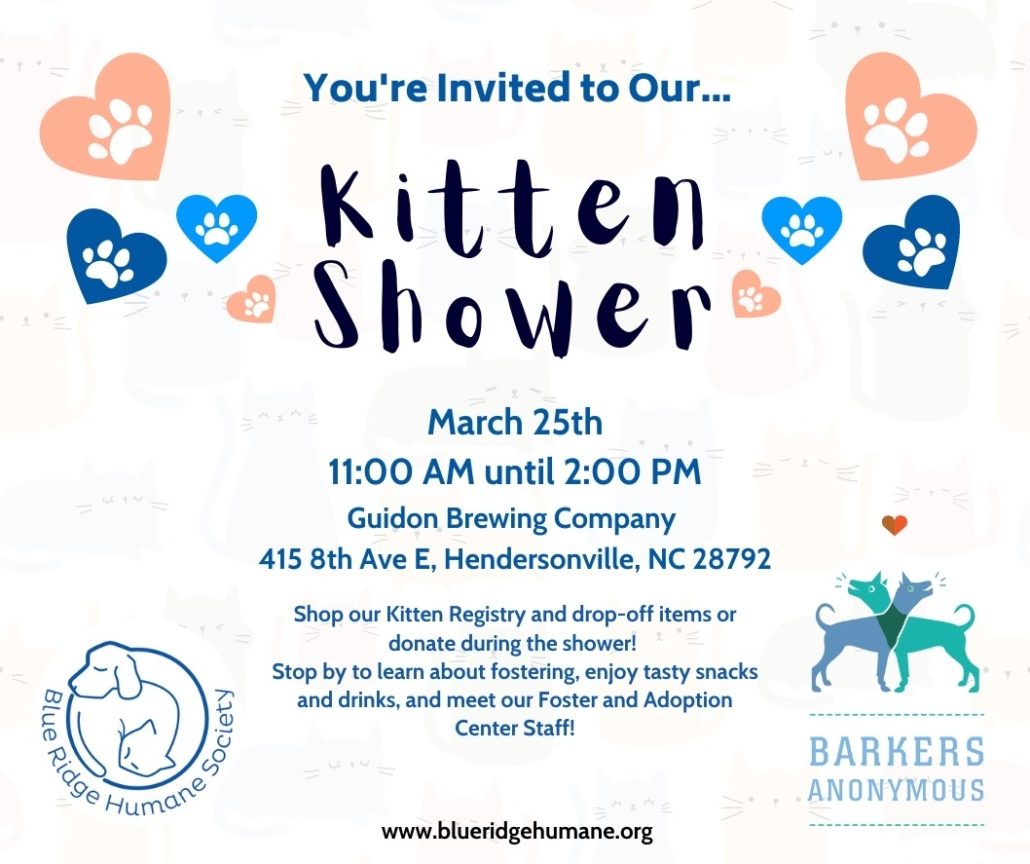 Spring brings the start of kitten season and means we're expecting… Kittens, lots and lots of kittens! Help our Adoption Center team prepare for the seasonal influx of neonatal kittens that need lifesaving care!
Barkers Anonymous has graciously agreed to match up to $500 of monetary donations for the event. You can double your impact by giving today!
If you would rather donate supplies, we challenge YOU to help fill our van! Our Adoption Center van will be at the event, and our goal is to see it filled with lifesaving supplies from our kitten registry by the end of the event. Stop by Guidon Brewing Company on March 25th from 11:00 AM – 2:00 PM to drop off your donation and help us fill our van!