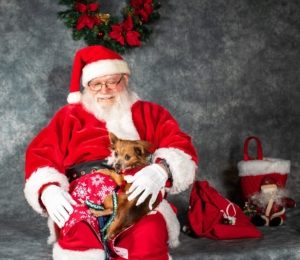 Get your photo with Santa Paws at Southern Appalachian from 2pm-4pm on Saturday, December 14! Photos are available for donation to BRHS.
Enter the holiday vegan dessert contest for the chance to become the best vegan baker of them all! Bring us your sweetest, festive, holiday treat with a twist-vegan style!
Entries will be judged by our panel of judges for Grand Prize and Runner Up, as well as have the opportunity to win People's Choice. Entrants must provide at least 48 sample sized portions ready for individual serving of the vegan dessert of their choice!
Judging will occur anonymously by our panel of local celebrity judges. Entrants must supply their recipe at entry (or day-of) along with the $5 entry fee at the door. All recipes will be collected into the first edition Vegan Dessert Commemorative E-book following the contest to spread the yummy vegan recipe love!
Judges will be looking for taste, texture, and overall impression of the dessert. People's Choice will allow the public to vote for their favorite from the spread (by donation with first come, first serve until samples are gone). Purchase your People's Choice ticket for $5 and receive 3 tokens to vote for your fav. Additional tokens available for $1 each!
Vegan guidelines:
No dairy
No gelatin
No eggs
No honey
No animal products or animal by-products
Check-in begins at 3pm with judging at 4pm, followed by people's choice judging.
Save time and reserve your place online to ensure your spot! Entries are limited.