New for 2020! The Blue Ridge Humane Barkyard Party
September 19, 2020, Anytime, Your Backyard
Gather your friends for a DIY celebration of animal rescue, adoption, and animal welfare programs! Due to the current coronavirus we want to respect your health while still raising awareness of the importance of your support in the work we do for animals in our community!
How it works: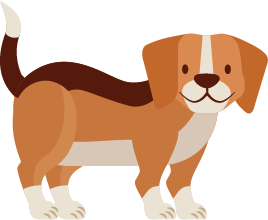 Sign up to host your own remote Barkyard Party here. Your DIY event can be in the format you desire: a sit down formal event, potluck, dessert bar, brunch, themed event, pet-friendly, kid free, kid friendly, etc. Team up with a friend to co-host or use a central location such as your favorite restaurant or community clubhouse.  Then invite your friends to join you in honor of Blue Ridge Humane and raising funds that allow us to continue our work during this strange time. Stay tuned for more surprises, prizes, and fun the night of brought to you by special Blue Ridge Humane Society guests and staff!
FAQ:
Who can host? Anyone can host! If you feel comfortable with a small group of people, invite them over to learn more about Blue Ridge Humane and to support and celebrate our work. You can also sign up as a virtual host with a donation and keep your event to a party of one!
What are my expectations as a host?
Sign up to "register" your remote Barkyard Party for free as part of our 2020 event and receive your exclusive host treat basket to enjoy with your guests (or save for yourself 😉).
Create your guest list and invite them to learn more about Blue Ridge Humane and consider a donation to support our life-saving work.
Host your party on September 19 with your chosen theme, menu, location, and attendance that you are comfortable with.
Provide your guests with information provided by Blue Ridge Humane for the evening and ask them to consider making a donation to Blue Ridge Humane
You're also eligible for surprise giveaways and prizes the night of the event.
Have fun and be as creative with your event as you like!
How is this a fundraiser? Since large scale events are unsafe at this time and social distancing is the new normal, we ask that hosts share the work that Blue Ridge Humane is doing in the community with their guests in a small group setting, and that guests make a donation in lieu of purchasing a traditional event ticket.
Who can I invite? Anyone you like! Invite your pet loving friends, family, or neighbors to learn about Blue Ridge Humane and support us this year.
Can I team up with someone to host? Of course! You can co-host, use an alternative location, and make your remote event exactly what you are comfortable with!
What is provided for hosts?
Special host basket with treats and local goodies, acknowledgment in our newsletter and other promotions, entry into our event prize drawings.
Talking points and facts about Blue Ridge Humane
Invitation wording templates for use if you choose
Donation collection materials
BRHS staff to answer your questions
Are hosts responsible for the full cost? You can be or you can make it a potluck, have only dessert and wine or coffee, etc. All options are open, depending on your personal preferences.
I'm not comfortable hosting or attending an event, how else can I support Blue Ridge Humane?  Pledge to support Blue Ridge Humane at the $250 or above amount and receive the same host gift and acknowledgement! If you want to encourage your friends to support BRHS as well we will provide you with those materials to mail or distribute in other ways.
You can also support with a donation to Blue Ridge Humane in lieu of hosting. If you still want to gather with friends, consider using a central location like a restaurant, brewery, or community clubhouse if you don't want to host at home.
Can businesses participate? Of course! If you own a business and want to throw a Barkyard Party in honor of BRHS, please do! Once again, you can host it however you want! Host a raffle, donate a percentage of sales, have a theme night or ticketed show, or just help raise awareness among your patrons that evening and collect donations!
Interested in Barkyard Party sponsorship? Your tax-deductible contribution will not only identify you as a community-minded business but will benefit animals in need. Contact Laresa Griffin to find out how you can get involved.
Thank You to Our Generous Sponsors