Life has its ups and its downs and sometimes things just don't work out. A relationship ends, a new family member comes along, money gets tight… any number of things could happen that leave an otherwise wonderful family pet looking for a new home.
To help these pet owners, we've partnered with Home To Home™ to provide a courtesy re-homing listing for those who would like to find a loving home for a pet without surrendering them to an animal shelter.
If you're looking to adopt, consider opening up your heart to a pet in need of a re-homing. See available animals HERE.
If you would like assistance in rehoming your pet, please fill out this survey:
Please keep in mind that all individuals listed on this page are NOT affiliated with Blue Ridge Humane Society.
Additional programs from Blue Ridge Humane Society as alternatives to re-homing your pet: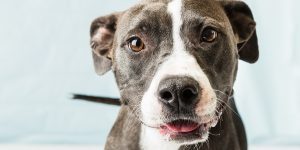 Pet Helpline: Are you in need of help for you and your pet but are not sure where to turn? Give our Pet Helpline a call or send a text 24 hours a day, 7 days a week to get advice from our experts on everything from behavior, litter box issues, pet-friendly housing, and more, we're here to help at (828) 393-5832.
Community Pet Food Assistance: We offer a Pet Food Assistance Program for Henderson County residents in times of short-term and long-term economic distress.  Get in touch with us for more details about this program.
Emergency Vet Assistance: We offer Veterinary Cost Assistance for Henderson County residents in times of emergency economic distress. We provide medical vouchers to assist with veterinary bill payments.
Spay/Neuter Incentive Program (SNIP): Henderson County residents are lucky to have a variety of free-to-low-cost spay/neuter options for your pet.  Blue Ridge Humane Society provides free spay/neuter to all Henderson County residents.
Low Cost Vaccines: In an effort to make vaccinations accessible and affordable to the animal and residents of Henderson County, we will be offering low cost vaccine clinics.
Pet Friendly Housing: Tips to promote your pet and yourself as a responsible pet parent to prospective landlords and other resources for finding pet friendly housing in our area.
See all of our Community Programs here!