Our foster volunteers open their homes and hearts by providing shelter, food, care, (at no cost to them) and, love for their foster pet.
Our foster program temporary places animals at our shelter into volunteer's homes. Foster animals range from prenatal kittens to dogs who may just need a break from staying at the shelter and everything in between. When you become a foster parent, you not only provide the shelter with much needed space but you also provide a homeless pet with a home before they're adopted by their future family. A shelter animal's stay in your home is temporary, but you have the potential to change their life forever.
Still wondering whether you should give fostering a try?  Contact foster@blueridgehumane.org or read our FAQ for more information.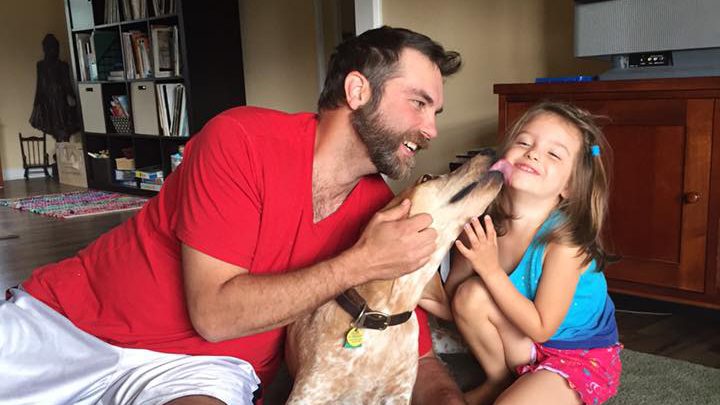 If you are the owner or manager of a business or organization, consider fostering one of our shelter animals at your location.
Wild Birds Unlimited regularly fosters adoptable cats from our shelter in their store, including harder to adopt critters like Polaris here. Customers are greeted by our furry ambassadors while they shop. Wild Birds Unlimited has been responsible for dozens of adoptions out of their store.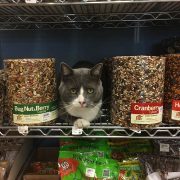 Are you ready to start fostering? Complete the questionnaire below and then fill out a Blue Ridge Humane Society Volunteer Application.