Welcome to "Ask Crystal," where you can ask your pet behavior questions! You can submit your question for Crystal at the bottom of the page!
Dear Crystal,
I just adopted a dog from Blue Ridge Humane Society. I have a vacation planned for this summer and I am not sure what to do with him. There are so many options and places that I could take him but I want to make sure he is as happy as possible. Should I take him to a boarding facility? How do I know if it is a good place to take him?
Sincerely,
On a Jet Plane
Dear On,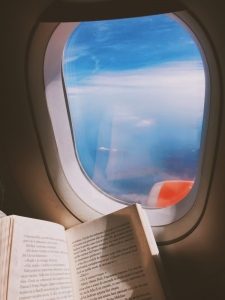 Congratulations on your new addition and thank you for supporting Blue Ridge Humane Society! A good thing about him coming from the adoption center is that we do have some idea of how he behaved here which can be a good indicator of how well he would adjust to a boarding environment. If a dog seemed especially stressed during their stay at the adoption center, then it would be fairly safe to assume that the hustle and bustle of a typical boarding facility may be too much for them. There are some boarding places that have actual private home like rooms that you can book for your dog. There are also a good number of people who board dogs in their homes. If he was nervous in a large kennel environment, then that may be a better option.
My next question would be if you know how he behaves around other dogs. Younger dogs tend to be more likely to be able to get along with a variety of different dogs than older dogs usually are. If he seems to really enjoy playing with other dogs, then he might really enjoy the social contact of the doggie playtimes that most boarding places offer. If you have a dog that is often uncomfortable around new dogs, he may not be thrilled with being boarded around other dogs.
In home pet sitting is a great option if you have a dog that is nervous in new environments or with new people. It is often also the best option if you have a dog with some problem behaviors. There are people that are professional pet sitters and people who pet sit for friends and neighbors but they don't pet sit for a profession. The one that is right fit for you depends a lot on your dog and also on your personality as well. I know that I am such a worry wart that having a sitter that send daily updates with photos eases my mind a great deal. If you have a dog with behavior issues, then you will most likely be better off with a professional. A professional usually has had a lot of experience with many different types of dogs and situations which helps prevent problems in the first place. As always, you are going to want to check their references. You should definitely have them to come over and meet your dog before you book them. Most pet sitters offer a free initial consult so that you both can see if it is a good fit. What kind of questions do they ask you about your pet? A good pet sitter wants to know a lot of details about your pet's personality and routine so that they can be prepared for anything. Professional pet sitters should carry pet sitter's insurance that protects them if anything were to happen with your pet. I have seen many a dog at a county animal facility that got away f
rom the neighborhood kid that was supposed to be watching it. There are a lot of benefits to paying more money to have the peace of mind of a professional watching your beloved pet. You can also have the benefit of home security by having someone stay at your home or if they are just doing visits they can change the blinds, lights and bring in the mail.
If you think that a boarding facility is the right fit for you and your dog, be sure to do a walk through before you ever bring your dog. How does the facility smell and look? How are the dogs housed? Are they kept in a crate or  in an enclosure? What is the schedule for the day? Dogs should have frequent play breaks so that they don't get stressed or over aroused from interacting with the other dogs for too long. Most boarding facilities have nap times during the day. How do they divide the dogs? How many dogs are in a playgroup?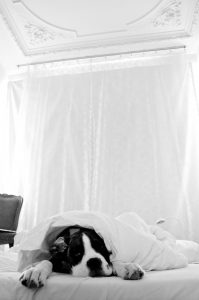 Some dogs will be overwhelmed in a large group of dogs and would be better suited to smaller size playgroups. The good news is that boarding facilities are getting better and better these days and some are a lot like resorts for dogs. Some facilities have amenities like swimming, hiking or you can pay a small fee for extra snuggles for him. There are also the added benefits of more attention and supervision which may be especially helpful if your pup has medical conditions or is a canine Houdini.
My suggestion is that no matter what you do that you book a short weekend trip before the big vacation so that you can see how things go. That way your big trip can be worry free and you can relax. That is the whole point of a vacation usually. Another big tip is to book way in advance. The best pet sitters and boarding kennels are not going to be available short notice in the height of vacation season. You don't want your little buddy to suffer because you waited too long to book. I actually always make sure my sitter is available before I ever book a trip. Also, tune up his training before you go. If he is going to need to stay in a crate at all, start working on it now so that being crated is not an additional stress added to the trip.
Have a great summer vacation!
Until next time,
Crystal
https://www.blueridgehumane.org/wp-content/uploads/2019/05/aeroplane-aircraft-aircraft-wing-1427749.jpg
2000
1500
Laura Rice
https://www.blueridgehumane.org/wp-content/uploads/2016/08/BRHS-Logo-01-1030x305.png
Laura Rice
2019-05-06 15:29:56
2019-05-06 15:29:56
Ask Crystal: Pet Care Tips for While You Travel