Lost Your Pet? Found a Stray? Help Them Get Back Home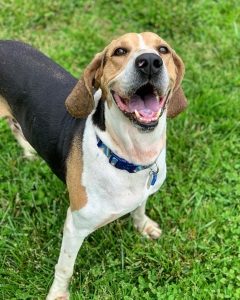 It can happen to the best family of humans: their beloved dog or cat takes a walkabout and gets lost.  You, being the tender-hearted animal lover you are, spot a stray and fear for the animal's safety so you take it in.  Now what do you do?
Some folks are afraid to turn the pet over to their local shelter for fear it won't regain its home, or worse. But Henderson County residents need not have that fear because there is a plan for lost and found pets. According to Blue Ridge Humane Society, there are actions to take if you lost your own pet or found a stray.
First thing, call Henderson County Animal Services Center (828-697-4723) and fill out a "Found (Lost) Animal Report" because this is the obvious place someone will probably call to see if the pet has been reported found or lost. If at all possible, foster the found animal while making every effort to trace the owner yourself.
Whether you lost a pet or found one, notify your neighbors. Make a flyer to post showing a photo and location and date lost or found.  If you can, if the found pet is friendly, take it to Blue Ridge Humane Society's Adoption Center or a local vet to have the animal scanned for a microchip. This is a courtesy service, and they may also be able to identify the owner by tracing a license or rabies tag found on the pet. Be sure to call the offices of neighborhood veterinarians; people often leave lost and found reports with them. Check other web-based resources—post on your own Facebook page…and Craigslist enables free lost and found ads. Definitely post a photo and description in our "BRHS Lost and Found Pet Spotter" group linked to us on Facebook. You can also submit your found or lost pet info to the radio station WTZQ which broadcasts lost and found animals every day on "Pet Patrol." Some newspapers run "Found" ads for free, so check the ads regularly because it may be some time before the owner decides to place one. There are also community bulletin boards in local libraries, pet supply stores, supermarkets, groomers, kennels, and other retail spaces.
If someone does claim to be the owner of a found pet, it is a good idea to ask for some kind of proof, like a rabies certificate or veterinary care receipt. But if you cannot foster the animal during this owner search, or you have depleted these resources with no luck, call the Henderson County Sheriff's office animal control at (828) 697-4912 for transport, or take the animal yourself to Henderson County Animal Services Center at 828 Stoney Mountain Road in Hendersonville. Lost pets are put on a 72-hour "Stray Hold." After that time, if no owner is found, the pets are evaluated for adoption and that agency works with Blue Ridge Humane Society and other adoption agencies to find the adoptable pet a new home.
As an owner, take a minute and make sure that your pet's microchip info is up to date. You can use www.foundanimals.org to update regardless of the microchip company. If you need a microchip, check with your vet to get one.
What do you do if you find kittens? All too often, well-meaning citizens accidentally turn kittens into orphans by bringing them into shelters. Much of the time, kittens that seem abandoned are simply waiting for their mom to return from searching for food! Check out Blue Ridge Humane Society's "Found Kitten" website page to find out how to proceed if you find orphaned kittens.
How do I know if a cat is a stray? A cat you find outside may be an indoor/outdoor cat who has gone on a walkabout–they may be a stray or they may be a feral Community Cat. A stray cat will usually be more visible, friendly, and approachable. A Community Cat will appear fearful, stressed, and typically avoid human contact. Always check with neighbors to see what pets they may have before assuming a friendly cat is a stray.
Henderson County Animal Services Center currently has many pets who are looking to be reunited with their owners, or are in need of loving homes. Call (828) 697-4723 for more information about adoption. Blue Ridge Humane Society is currently processing adoptions online. To view adoptable animals or additional lost and found resources, visit www.blueridgehumane.org, call (828) 692-2639 or email help@blueridgehumane.org.
Written by Gail Buzby. Gail is a volunteer and serves as a member of the Blue Ridge Humane Society's Board of Directors.
https://www.blueridgehumane.org/wp-content/uploads/2020/07/Jackc.jpg
1800
1440
Laura Rice
https://www.blueridgehumane.org/wp-content/uploads/2016/08/BRHS-Logo-01-1030x305.png
Laura Rice
2020-07-16 12:49:51
2020-07-16 12:49:51
Lost and Found: What You Can Do