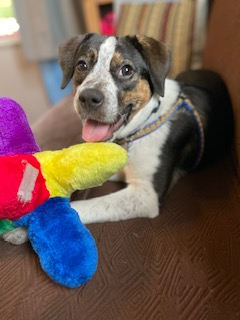 Here is an inspiring update from an adopter who is dedicated to working with Millie to make her a well-rounded pup!
"She's been learning and adventuring lots during the time she has been home with us! We went through a 6 weeks canine manners course at the Asheville Humane Society and 4 sessions with Karen Comstock of Karen's Lucky dogs. We have been introducing her to dog parks, doggie daycare, and other pups in the neighborhood. It's been busy but we also make sure to give her plenty of chills and playtime at home. She seems to have adjusted well to her new home!
We've learned she LOVES playing with other dogs, greeting new people, chewing on all sorts of toys and treat, running around in the yard with us, swimming in kiddie pools and rivers, and taking naps in her crate at home.
She gets reactive when she is on a leash, behind a fence (or any barrier), and isn't able to go greet other dogs that she sees or hears. So that's our biggest opportunity for growth moving forward. Still trying to teach her how to not get so worked up in those moments, we have been using "leave it" and " find it" cues with treats, but once there is another dog around her interest in us or treats greatly diminishes. So any other tips you might have would be appreciated!
I also wanted to provide a recommendation for Karen. Working with Karen helped us overcome some concerns we had that Millie might be aggressive or highly anxious around other dogs. When we brought Millie home we had seen her react to another dog on a leash while at the humane society but didn't have much info or any experience with seeing her greet another dog (on or off leash). So when we brought her home and started walking her around the neighborhood, we were nervous that her aggressive barking/lunging/jumping at other on-leash dogs might translate to more aggressive behavior when she got near other dogs. That made us nervous to walk her and concerned she wouldn't get along well with other dogs. Karen helped us introduce Millie to her dogs and other dogs, and we quickly learned that Millie just loves to socialize and play with other dogs! It helped us overcome our anxiety and be more at ease when out and about with Millie. It also helped us learn that Millie benefits from opportunities to run around with other dogs off-leash. Karen was so generous with her time and talked through ALL my questions, concerns, and curiosities. As new dog owners, that level of support was SO appreciated. While the socializing piece was our main priority, Karen also introduced us to basic dog needs and behavioral theories, training techniques, and specific walking gear (ie. harnesses). Thank you for connecting us with Karen. I would highly recommend Karen's services to any dog owner that is looking for guidance from basic dog care (such as creating a daily schedule) to more advanced skills (such as leash walking).
And most importantly thanks to the BRHS for connecting us with Millie! She's a very sweet pup and we are so glad we adopted her!"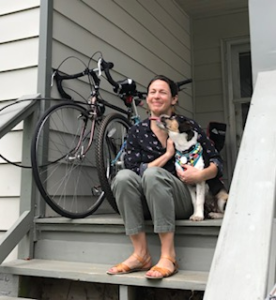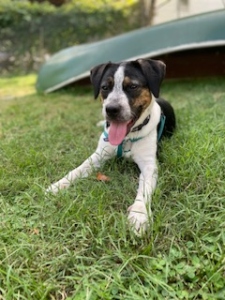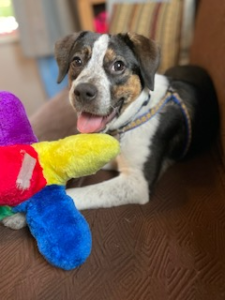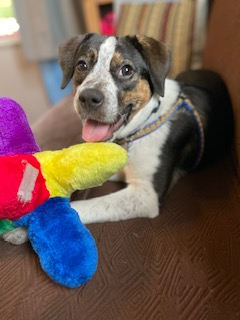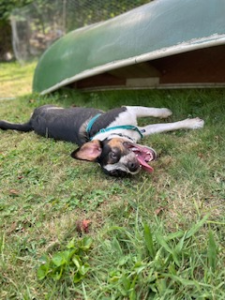 Make your Happy Tail come true by adopting any of our animals here: https://www.blueridgehumane.org/adopt/
https://www.blueridgehumane.org/wp-content/uploads/2022/10/download-2.png
320
240
angelap
https://www.blueridgehumane.org/wp-content/uploads/2016/08/BRHS-Logo-01-1030x305.png
angelap
2022-10-20 09:22:02
2022-10-20 09:22:15
Millie's Happy Tail